The main role of the Advisory Council is to provide the center coordinator with input, oversight and recommendations with regard to the planning, development,
implementation and evaluation of center services, programs and activities.

As the FRYSC program is built upon the foundation of collaboration, the Advisory Council is a major vehicle for linking home, school and community. The Advisory Council keeps the FRYSC community-centered!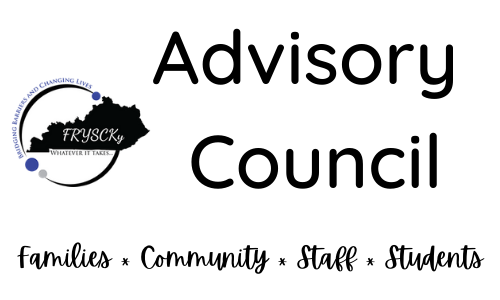 Meeting Dates for 2020-2021 are (meetings are at 8:00 am via Zoom)
Please contact Betsy Fusilier for a link to participate betsy.fusilier@fayette.kyschools.us
August 19
October 14
December 9
February 24
April 21
Upcoming Meeting Agenda